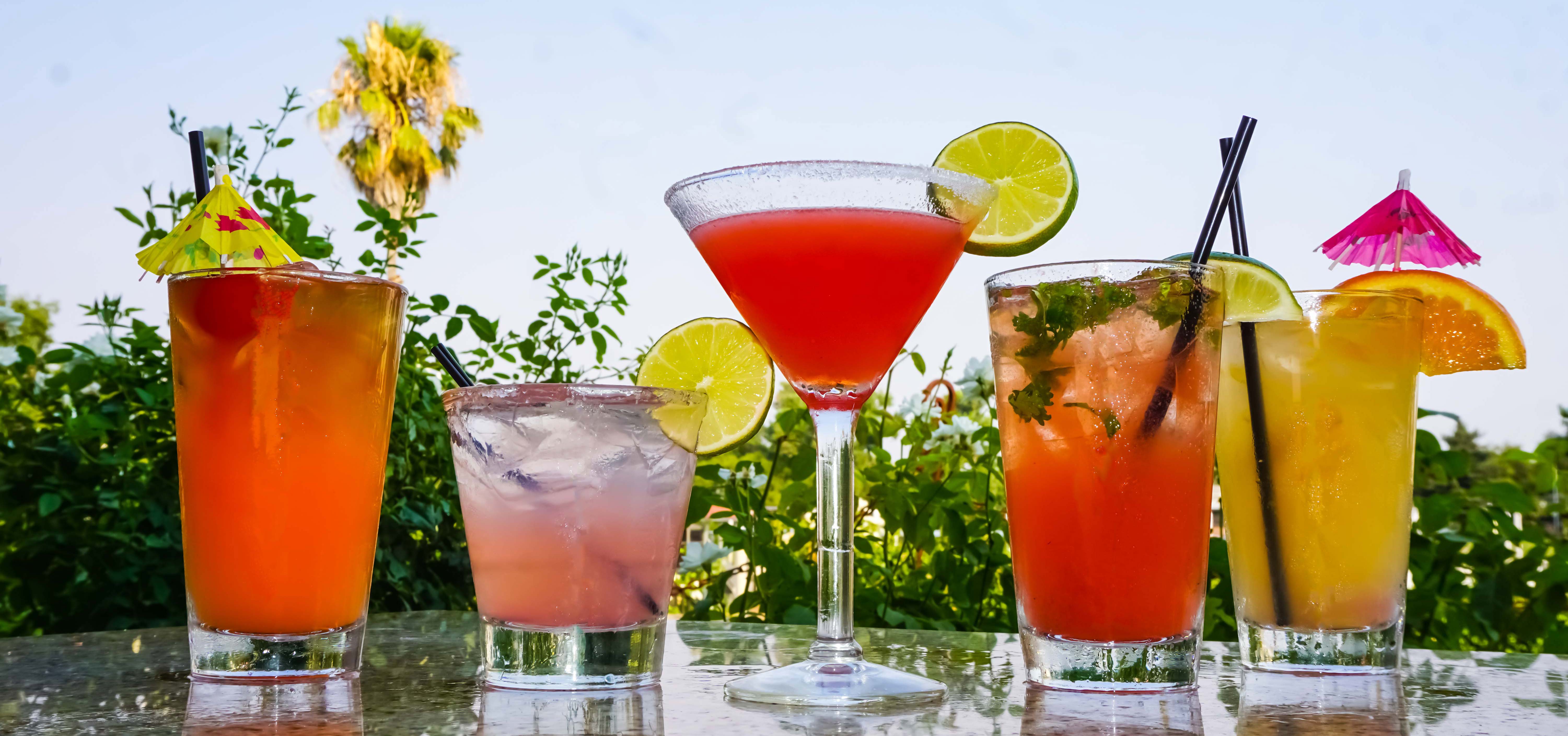 AUGUST
"Before I expound on the merits of Chardonnay, our Manager Natalie has been busy with the cocktail shaker."
Summer is in full swing and we're already thinking about back to school. I don't get why we keep moving that up the calendar. As a kid I always loved having July and August off, getting sunburned and running wild. September came with a long face. Now it's the middle of August that the kids have to face the new term, right in the middle of the hottest days. We'd save lots of electricity if school started in September, wouldn't it? Save the Planet, go back to school later!
Before I expound on the merits of Chardonnay, our Manager Natalie has been busy with the cocktail shaker. Our resident Mixologist has concocted five Tropical Themed Cocktails to feature at $6.00 each for the month of August. Get your summer licks in while you can!
Back to Chardonnay. Whether it's fat and oaky, lean and crisp or somewhere in the middle, it's a crowd pleaser. Being a fish house, we sell more than a few thousand bunches of grapes. We are fortunate to have our neighbors down the road as our house wine, Bogle Vineyards, who make a wonderful, easy drinking style of wine at a great price.
The range of Chardonnay styles is about as broad as you can imagine, with all kinds of descriptors. Flinty, minerally, fruity, lean, fat, oaky, tropical, pineapple, green apple, citrus, herbal, caramel, vanilla, creamy, dry, the list goes on and on. All those words are just a way to share your enjoyment of the wine, but they take a back seat to how you actually feel about the wine, whether it grabs you or it doesn't, whether it speaks boldly or whispers subtle nuances to you, it's all about what you like.
When asked to recommend a bottle, we throw that question right back to you. What kinds of wines do you drink at home? And box wine is not a bad answer. It's not the same box wine your momma used to drink. They are good every day wines. But if you want something a little special, let us know. How much you would like to spend on a bottle helps the server choose the perfect wine for the occasion. Be perfectly comfortable, as there are no bad wines at any price on the list.
And it doesn't always depend on what entrée you have chosen. There are pairings that are better than others, but if you are drinking the perfect pairing and don't like the wine, we haven't done you any favors. Always drink what you like first, then worry about the pairing.
And Chardonnays are the perfect wine for seafood! They have plenty of acid to refresh your palate for the next bite. Great stuff!
Aloha, (nod to the featured tropical cocktails)
Alan