Chef's Recipe Series
Try these recipes straight from Scott's Kitchen at home!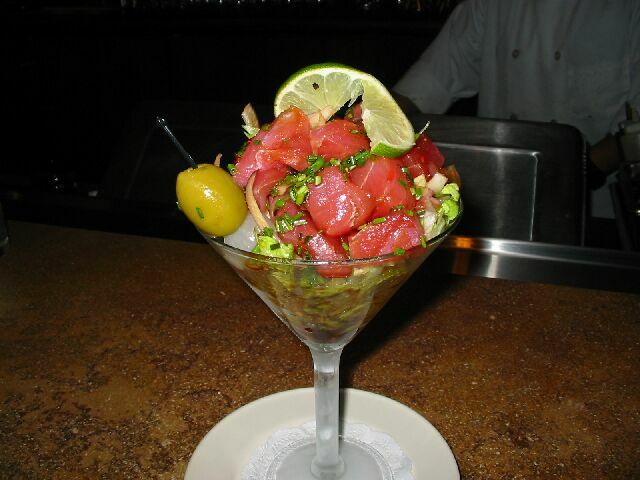 Hawaiian Style Ahi Poki Martini
Serves 4 as an Appetizer
12 oz. sashimi grade Ahi (yellowfin) Tuna
4 oz.julienne sweet red onion
4 tsp. chopped chive or green onion
1 tsp. sea salt
1 tsp. sesame oil
3 tsp. soy sauce
1/4 tsp. red chili flakes
2 oz. fresh seaweed (optional)
2 cups of shredded iceburg lettuce
Procedure
Cut Tuna into small cubes and mix with all ingredients(except the iceburg lettuce) in a large bowl. Place Tuna Mixture over 1/2 cup of lettuce inside a chilled martini glass. Garnish with a large green olive, a pearl onion and a lime wheel.