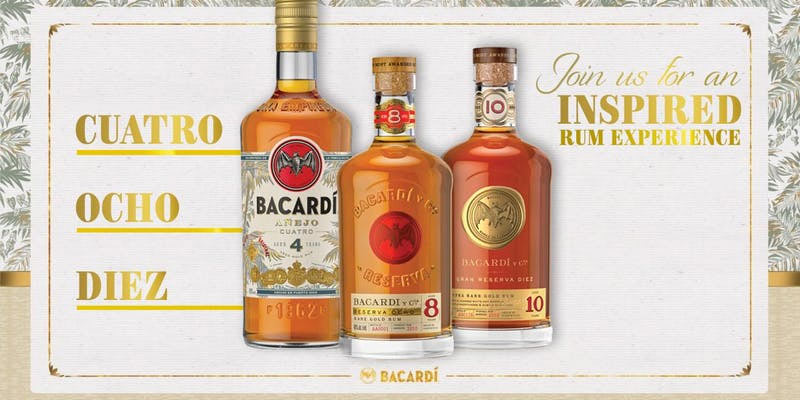 Join us for an inspired rum experience!
June 18th, 2018
6:00 pm to 8:00 pm
Rum, cigars, cuban snacks, live music & bocce… We broke the mold on this one!
Al Fresco! On the South Lawn at the Westin. Ready? CUATRO, OCHO, DIEZ. Sounds like the start of a song but you don't need to speak Spanish to taste these aged Bacardi Rums, aged 4, 8 and 10 years. We'll be making cocktails from some, sipping others, smoking stogies like Hemingway in Havana, and for the more energetic, Bocce!
Chef Bill will be making Cuban inspired snacks. Live music by Richard Silletto.