Tastings and Events
Join us at Scott's Seafood on the River for your gatherings with friend, family and loved ones, and for very special tastings and events.
BOURBON AND BBQ ON THE SOUTH LAWN
SCOTT'S SEAFOOD ON THE RIVER

$45 per person
BASIL HAYDEN BOURBON AND BBQ!
CIGARS, BOCCE BALL AND LIVE MUSIC AT SUNSET
ON THE SACRAMENTO RIVER
Another night to remember! An al fresco tasting on the South Lawn at Scott's Seafood on the River, presented by Basil Hayden Kentucky Bourbon. BBQ bites by Chef Brendy Monsada, Cigars from Casilla's, Bocce Ball for the more athletic and live music by Richard Silletto.
Basil Hayden Kentucky Bourbon and Rye
Basil Hayden Old Fashioned Cocktail
Basil Hayden Straight Kentucky Bourbon
Basil Hayden Dark Rye:  Kentucky Rye, Canadian Rye and a splash of Port
Basil Hayden Two by Two: Two straight bourbons (6 and 13 years old)
and 2 straight ryes (5 and 7 years old)
We will also be pouring a surprise towards the end
Get your tickets here!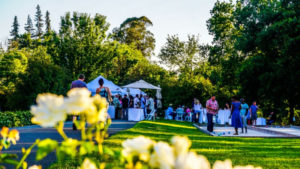 Be the first to know!
Would you like to be notified when Scott's Seafood on the River has a special tasting or event?
Our special events and tastings with special accompaniments prepared by Executive Chef Bill John always sell out, so join our mailing list and we'll keep you in the loop!
You can also follow us on Facebook.