CORONAVIRUS COVID-19 UPDATE
SCOTT'S ON THE RIVER IS CLOSED
FOR BUSINESS

The Governor of California has closed all dine-in restaurants in California in the interests of public safety, due to the Covid-19 virus.

We appreciate all the goodwill and supportive feedback we have received over the past few days. We anticipate a short closure and assure you that we will reopen as quickly as possible.

 We're not going anywhere, so stay tuned!

Alan RP Irvine

Owner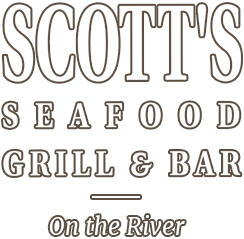 Scott's Seafood on the Sacramento River is the perfect restaurant for any occasion.
"Delicious food and superb service in a great setting. Will visit here again!"
Sacramento's Premier Wedding Venue
We'll partner with you to create a unique wedding experience in our idyllic riverfront setting.
Scott's Blog
"We closed the restaurant on March 19, as our business is all dine-in. We gave much of our perishable food to the staff and donated the rest to River City Food Bank."