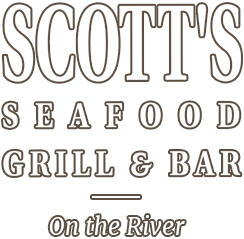 Scott's Seafood on the Sacramento River is the perfect restaurant for any occasion.
"Delicious food and superb service in a great setting. Will visit here again!"
Check out our
Special Promotions
Happening now!
Sacramento's Premier Wedding Venue
We'll partner with you to create a unique wedding experience in our idyllic riverfront setting.
Scott's Blog
Our Chefs have been busy. Happy Hour is getting a complete revamp, with lots of new preparations and presentations. We've all been tasting them over the last month, so we're excited to see what you think!