TEMPORARY CLOSURE
HAPPY NEW YEAR EVERYONE!
WE ARE STILL CLOSED, UNFORTUNATELY!
I came in to 256 voice mails this morning, for which we
sincerely thank you, but since we have no staff, I cannot
answer, forgive me. Most of the ones I listened to were for
reservations, which is exciting, but we have decided to be
cautious, in the best interests of our staff and guests, to remain
closed until we are sure that we can offer a consistent, sensible,
and safe experience.
It would make no sense for us to reopen only to be closed again
if the ICU bed availability goes back down.
Thank you for your patience and understanding. We look
forward to seeing you all in the near future.
Alan and Sigrid Irvine
Owners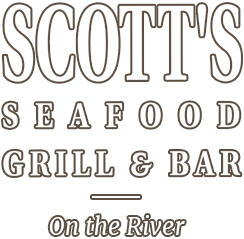 Scott's Seafood on the Sacramento River is the perfect restaurant for any occasion.
"Delicious food and superb service in a great setting. Will visit here again!"
Sacramento's Premier Wedding Venue
We'll partner with you to create a unique wedding experience in our idyllic riverfront setting.
Scott's Blog
"Flood season starts November 1, and we have always brought the tent down by then, but we are excited to keep it up for an extra month, which helps make ends meet until we can reopen more fully."