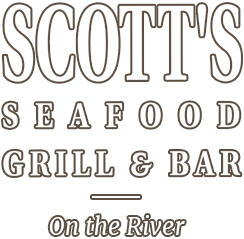 Scott's Seafood on the Sacramento River is the perfect restaurant for any occasion.
"Delicious food and superb service in a great setting. Will visit here again!"
Pies for a Purpose
Purchase a pie for $20 and proceeds go to U.C. Davis Cancer Research.
Sponsored By Scott's Seafood on the River & Allstate
Email Tisha Shaffer (TishaShaffer@allstate.com) to order by 11/14.
Pie options are Apple, Pumpkin & Berry all made fresh that day by Spaans out of Galt.
Sacramento's Premier Wedding Venue
We'll partner with you to create a unique wedding experience in our idyllic riverfront setting.