The restaurant gods are smiling again, a little bit.
With the decrease in Covid numbers, Sacramento County has allowed restaurants to reopen indoors at a 25% of normal capacity, plus the patio outdoors, so (part of) the dining room is open! Safety of our employees and guests is still our number one concern, so we are employing all of the same measures, cleaning, social distancing and masks as previously.

Our bar is still closed, but Happy Hour is in the tent, Monday through Friday 4pm-8pm, with delicious casual cuisine as its central theme.

Reservations are highly recommended, so please go to www.scottsseafoodontheriver.com or call at (916) 379 5959 to book a table.
Thank you for all of the great feedback and support during these tough times! We will get through it!

Alan RP Irvine Owner
Thanksgiving Menu
SOUPS
Boston Clam Chowder or Spicy Crab Bisque 9 / 7
Soup of the Day 9 / 7
HOT APPETIZERS
Crispy Wild Prawns togarashi dipping sauce / grilled pineapple 16
Fried Calamari chili-citrus butter / house made cocktail sauce 17
Dungeness Crab Cakes crispy leeks / spicy remoulade 18
CHILLED APPETIZERS
Wild Prawn Cocktail 16 *gf
Dungeness Crab Cocktail 19 *gf
SALADS
Add rocky grilled chicken 8, crispy calamari 8, grilled prawns 10, sesame-pepper crusted ahi 12 1

Wedge Salad blue cheese dressing / baby iceberg / bacon / tomatoes / red onion / radish/ shafts blue crumble 10 *gf
Field Greens whole grain mustard vinaigrette / granny smith apples / candied pistachios / smoked provolone 10 *gf
Scott's Caesar romaine hearts / house-made dressing / garlic croutons / asiago cheese 10
Artisan Dungeness Crab Salad baby iceberg / beets / avocado / hard boiled cage free egg / radish/ chives watercress / citronette & traditional louis dressing 27 *gf
Artisan Bay Shrimp Salad baby iceberg / beets / avocado / hard boiled cage free egg / radish / chives watercress / citronette & traditional louis dressing 20 *gf
Kids Turkey Dinner 16
Additional items are available from our children's menu
Oven Roasted "Diestel Ranch" Turkey 40
roasted garlic mashed potatoes / natural pan gravy / traditional herb stuffing / candied sweet potatoes / cranberry-orange relish / green beans almandine and pumpkin cheesecake for dessert
SWIMMERS
Macadamia Nut Crusted Seabass brown butter / citrus wild rice pilaf / steamed vegetables 36
Cajun Grilled Sterling Salmon parsnip puree/ roasted marbled potatoes/ baby kale/ baby carrots/ herb butter 30
Ahi Two Ways sesame seared & soy marinated poke / sushi rice / spun cucumber / ponzu glaze / wasabi aioli / tobiko 35 1
Spicy Cajun Pasta blackened chicken and shrimp/ habanero sausage/ peppers/ onions/ scallions/ asiago/ cajun cream 26
WALKERS
Harris Ranch Ribeye roasted marbled potatoes/ garlic and chili green beans/ sauce diane 45
Niman Ranch Pork Chop wasabi mashed potato/ baby bok choy/ baby carrots/ shitake mushrooms/ asian glaze 32
A LITTLE OF BOTH
Filet Mignon and Grilled Prawns roasted garlic mashed potatoes / green beans/ bogle pinot noir butter 41 2
Filet Mignon and Scallops roasted garlic mashed potatoes / green beans/ bogle pinot noir butter 46 2
Garlic Butter Roasted Atlantic Lobster Tail garlic mashed potatoes /seasonal vegetable/ drawn butter 49 *gf add a 6 oz filet mignon 16
VEGAN
Roasted Stuffed Acorn Squash tri colored quinoa / caramelized onions / butternut squash / dried cranberries / blistered brussels sprouts / pomegranate molasses drizzle 23*gf
Private party facilities available. Ask for a tour or go to www.scottsseafood.net/theriver
On Parties of 8 or more we charge an automatic 20% service charge.
1) Served raw or undercooked or contain raw or undercooked ingredients.
2) Consuming raw or undercooked meats, poultry, seafood, shellfish or eggs may increase your risk of food-borne illness
Please inform your server of any food allergies *gf indicates menu item that can be adjusted to accommodate gluten free/Celiac needs
Scott's Seafood on the River
Invites you to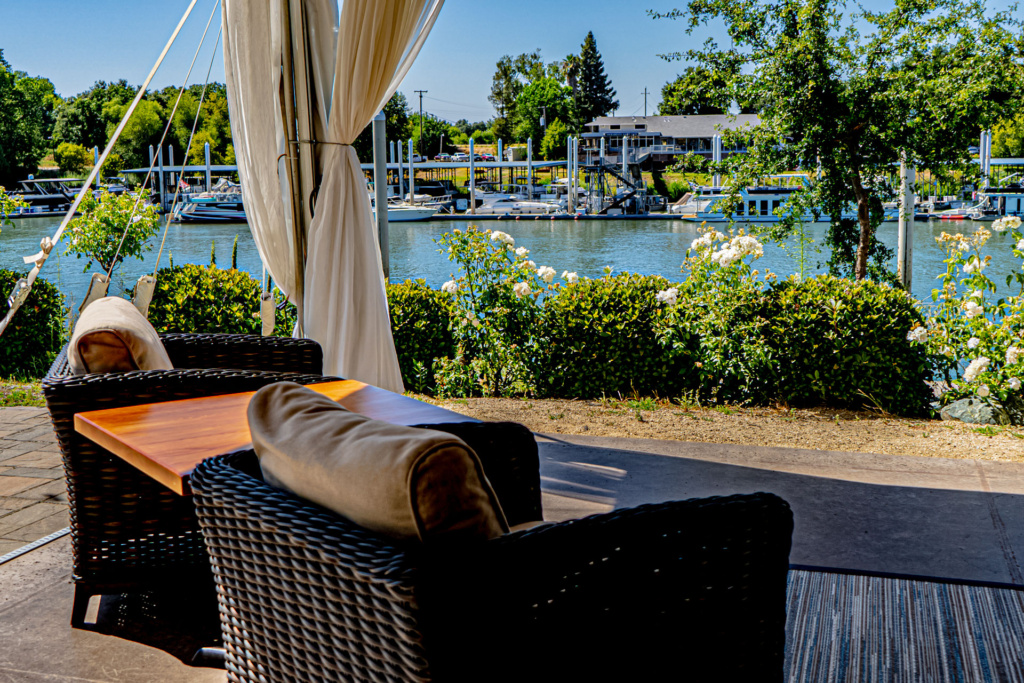 SCOTT'S RIVER'S EDGE HAPPY HOUR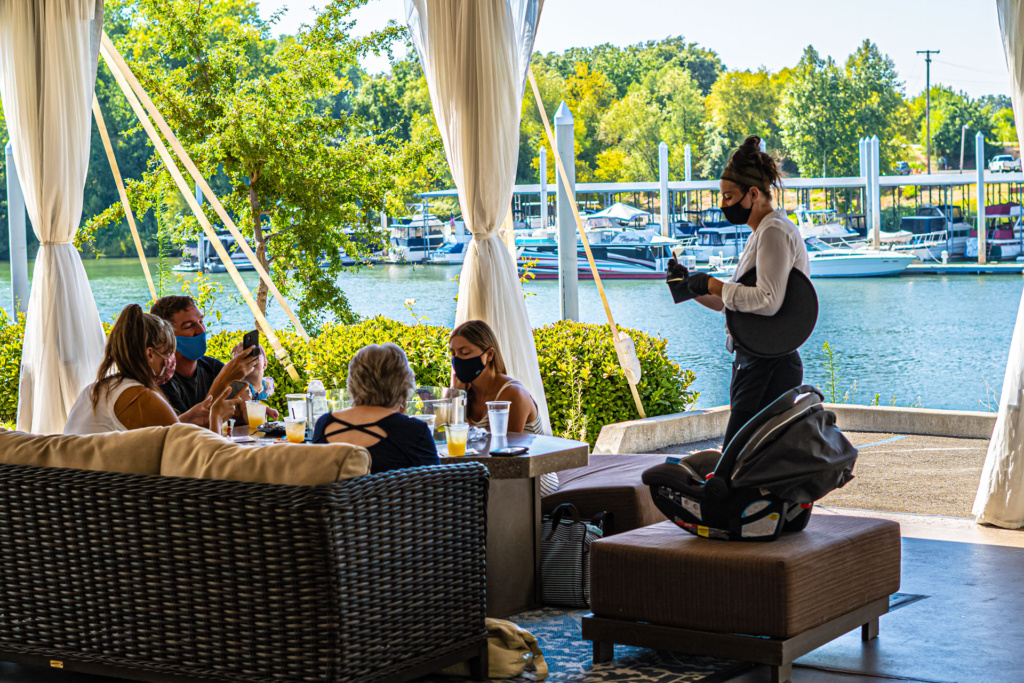 A Safe Outdoor Alternative to Happy Hour!
HAPPY HOUR!
4pm-8pm Monday – Friday
Check out the Menu Here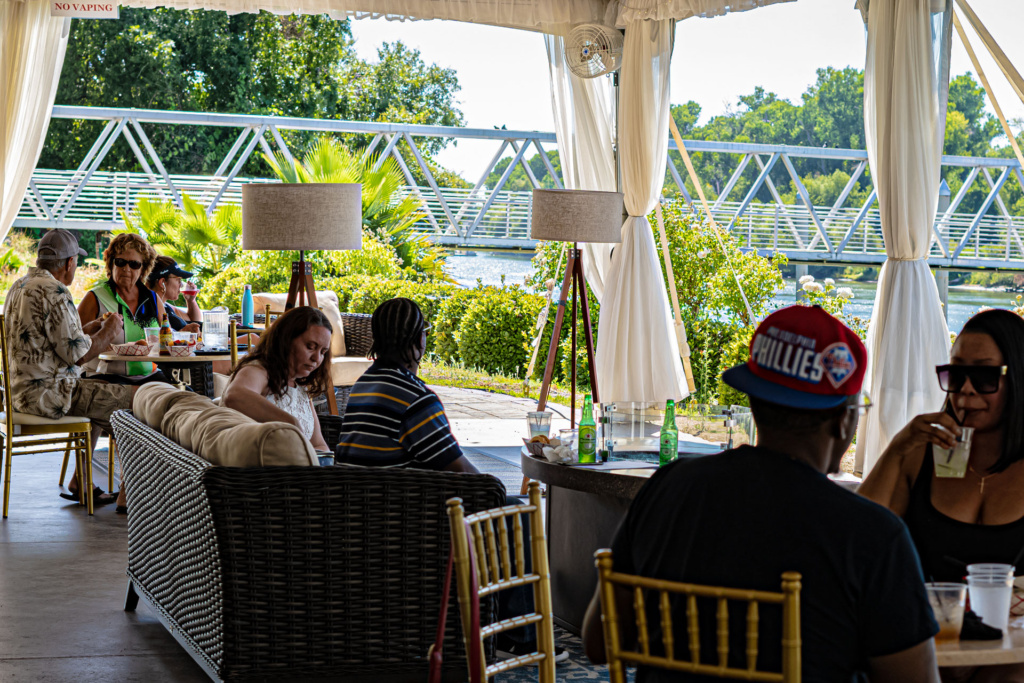 NEW HOURS
Thank you to Del Marks and his team for installing those plexiglass dividers in record time.
Thank you all for making this happen! 
LUNCH: Monday-Friday 11am-330pm.
BRUNCH: Saturday and Sunday 9am-3pm
DINNER: Every Evening 4pm-9pm
Thank you for your support!
Alan RP Irvine
Owner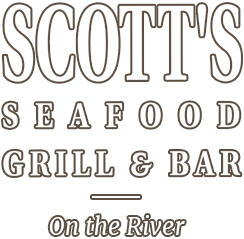 Scott's Seafood on the Sacramento River is the perfect restaurant for any occasion.
"Delicious food and superb service in a great setting. Will visit here again!"
Sacramento's Premier Wedding Venue
We'll partner with you to create a unique wedding experience in our idyllic riverfront setting.
Scott's Blog
"Flood season starts November 1, and we have always brought the tent down by then, but we are excited to keep it up for an extra month, which helps make ends meet until we can reopen more fully."